Holland Private Tours Amsterdam:
You are travelling to Holland in a few days or weeks. Why not having one of our Holland Private Tours Amsterdam during your stay? We can organise your perfect trip to our Lowlands, from the most simple to the most exclusive?
Holland Private Tours is ready for it's Keukenhof 2020 floral tours.
Small groups and private. Keukenhof and flower field tour only EURO 300 or USD 360 for 4 hours.
And private sightseeing tours Amsterdam | Holland will be YOUR private driver and guide in Holland. Holland private tours | Amsterdam is a small but highly professional company of drivers and tour guides, based in Amsterdam.
Holland private tours can help you plan a private guided tour of Holland that matches your interests.
We offer tailor-made guided tours for individuals and small groups, as well as private excursions to museums and other places of interest.
Above all enjoy the freedom of a sightseeing tour with an experienced and knowledgeable driver and guide. Travel in comfort in one of our luxury minivans, with departure times to suit you, and pick-up and drop-off at your hotel or at the airport.
There are many stops on this tour for photo opportunities and an occasional short walk.
Learn all more about Holland and the Dutch with an entertaining and local guide. All our driver/guides are full-time tourist guides, English-speaking, professionally qualified in art or history.
In combination with our tour, we purchase your entrance tickets for van Gogh Museum and Rijks Museum.
We have guides who lived and worked in Amsterdam, Paris and Berlin and know the cities inside out. We have perfect knowledge about Holland's 17th century history, modern art or architecture. We would like to hear from you.
If you would like to book a tour at short notice, same or next day, call Holland Private Tours Amsterdam on:
+31614350386.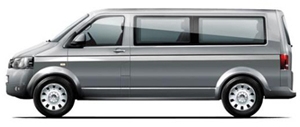 Van 8 seater.
Perfect for small sized groups touring enjoyable journeys through all Amsterdam's small alleys.
Half day € 300 or USD 360  (4 hours).
Whole day € 520 or USD 610  (7 hours).
Additional hours or hours less € 75 or USD 88.
Payment for tours is made on the day and only if you are 100% satisfied.
Holland Private Tours | Amsterdam makes sure that you experience the best that Holland has to offer.
Independent information about he Netherlands you'll find here at holland.com (Holland's most beautiful destinations).
holland-private-tours.com